Belarusian universal commodity exchange plans to improve trading operations
The Belarusian Universal Commodity Exchange is planning to introduce a new product soon, which will simplify operations on the market and make the participation of foreign companies available. The new trading system is already under development.
The creation of the instrument is carried out within the framework of the exchange development strategy, which is scheduled for 2025. It includes implementation of complex measures for automation of business processes, optimization of a number of operations as well as improvement of service level. According to the platform representatives, the main innovations of the platform will be modular architecture, improved web-interface and multi-language.
Due to the well-thought-out functionality of the new product, the geography of trade will significantly expand. In addition, the developers promise that the system will be user-friendly and have the flexibility to perform various operations.
The variant of the platform, which is used on the stock exchange now, has a number of shortcomings. For example, to participate in trading processes related to timber, metal products and agricultural goods, you need to install special software. And it requires regular updates when fresh versions are available. The new platform will eliminate this need, here all software modules will be combined into a single interface that will simplify the work for traders. All you need to do to start trading is to be connected to the Internet and open the platform.
The trading system will have a multi-lingual interface so that a trader from another country will be able to interact and monitor the progress of operations in a language they understand. The authors of the system plan to attract more foreign companies to such functions so that they could work in the Belarusian market without problems.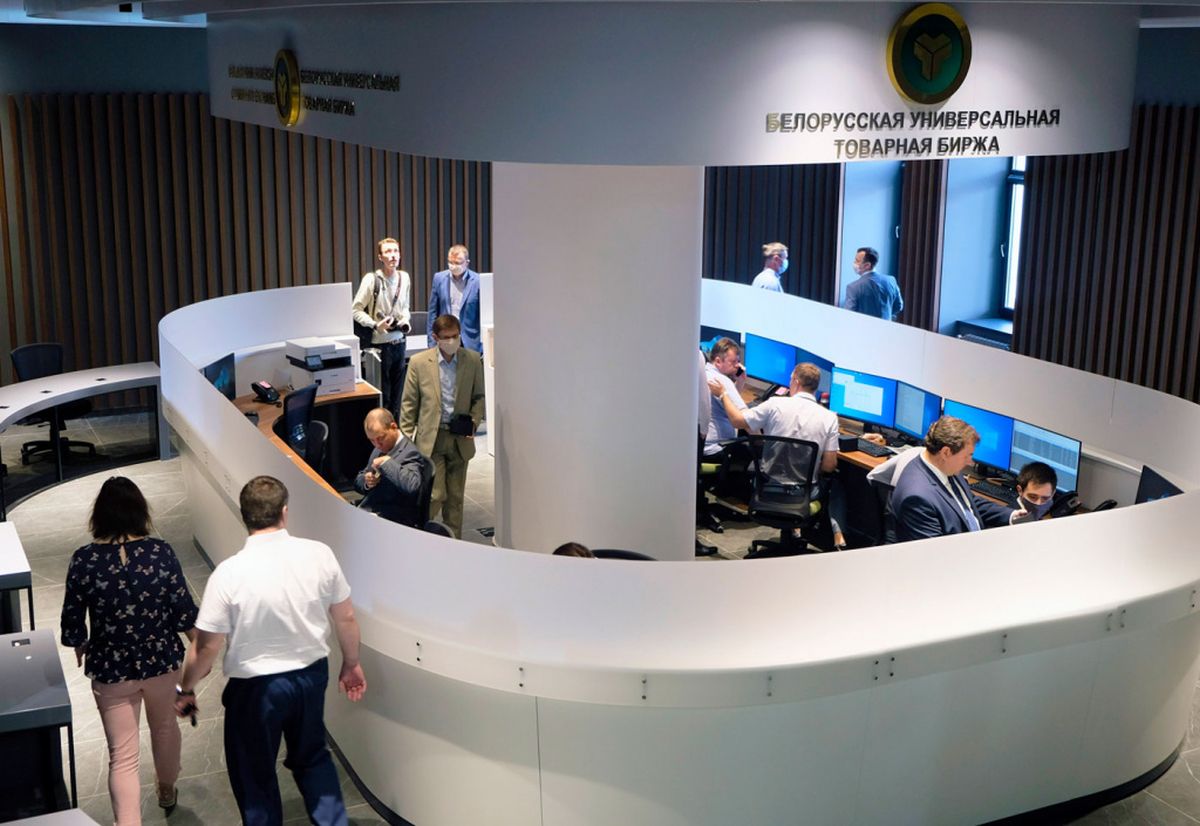 Belarusian Universal Commodity Exchange was founded in 2004, it is the largest organization of this type in Eastern Europe. The main purpose of its activities is to assist local companies in export operations, as well as to help foreign enterprises to represent themselves on the Belarusian market. A wide range of products from various industries is traded on the market.
The Exchange is state-owned, and key issues are addressed at the government level. This allows the authorities to control all processes of export trade, interaction of traders with foreign companies.
Belarusian legislation clearly specifies what types of transactions can be conducted at the Exchange. These rules especially apply to large enterprises, as the volumes of products that can be traded on the site have a number of features. For small firms, the requirements are not so significant. A number of government purchases, including property, are also made through the exchange. Electronic auctions are held for such products.
There are only two exchanges in Belarus – the Commodity Exchange and the Currency and Stock Exchange, where only financial transactions are carried out.