Why Russia is moving away from the dollar: the prospects for settlements with Turkey in national currencies
The other day Turkey and Russia signed an agreement according to which all settlements between the countries will be made in rubles and lire. Another point in the agreement was the possibility of making transactions with the Mir card in Turkish banks. Thus, Russia is withdrawing from the dollar to reduce its dependence on its rate and strengthen its currency.
Russian Deputy Prime Minister and Treasury Minister of Turkey signed the agreement. According to politicians, such steps will help strengthen cooperation between the states and establish infrastructure for mutual settlements. Such an agreement is already in place between Russia and China, which the countries signed this summer. But then the agreement was not in such force; it was discussed within the framework of the memorandum and in general.
A deal with Turkey is a detailed document, where a number of features are fixed:
activation of Turkish banks' preparation for using Mir cards;
connection of companies and banks of Turkey to SPFS, which is a domestic analogue of international SWIFT;
on a long-term basis – the accession of other States to the system;
expansion of cooperation between commercial banks of the two countries, which will allow developing cross-border settlements;
ssue of bonds in rubles and lira, and their representation in the markets of states.
The SPS or financial messaging system deserves special attention. The reason for its creation was the threat from other countries to disconnect Russia from the international network SWIFT. Founded in 2014, SPFS already has 400 users, including government organizations, large corporations and banks. Foreign residents of the system are banks in Belarus and Kazakhstan. Distribution and usability of SPS has allowed the government to refuse SWIFT in the implementation of contracts related to weapons. In addition, Russia is gradually reducing the use of the dollar. Now 20% of all trade settlements with Turkey are made in rubles. In 65% of cases the dollar is used, and in 13 cases the euro is used. The total volume of trade turnover between states over the past year amounted to $25.6 billion.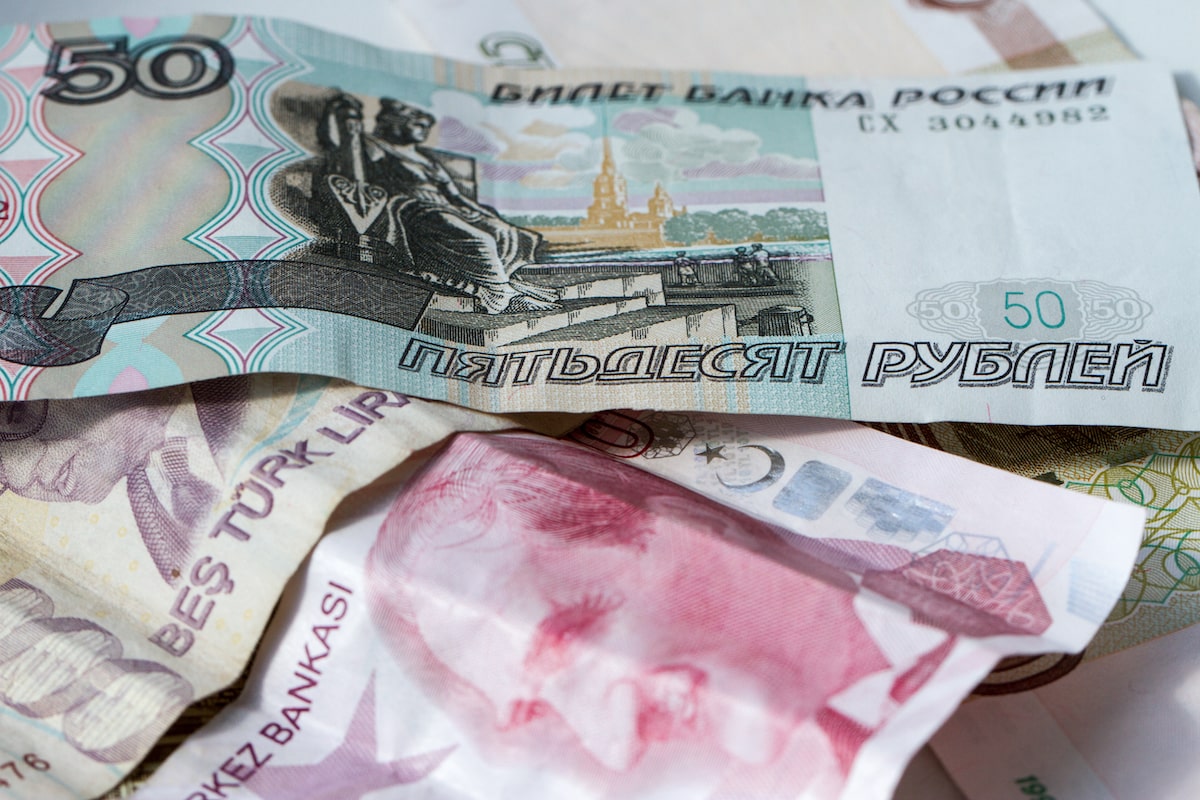 Despite the successful cooperation between the Russian Federation and Turkey, U.S. experts believe that the chances of switching to national currency settlements are low. The reason for this is the fall of the ruble and the lira. Besides, some goods on the world market are paid only in dollars.
Despite such forecasts, trade between countries in rubles and lira has been conducted since 2014. In 2018, a major deal was made to sell a missile system to Turkey without using dollars.
Mir cards are already accepted in one of the largest Turkish banks, and the number of financial institutions will grow.