Biography of American businesswoman Laurene Powell Jobs
Laurene Powell Jobs is primarily known as the wife of Apple founder Steve Jobs. However, the woman is a successful businesswoman in her own right. She runs her own companies, Emerson Collective and the XQ Institute, as well as her late husband's foundation.
Laurene Powell was born in New Jersey. After high school, she attended the University of Pennsylvania, earning a Bachelor of Arts and a Political Science and Economics degree. She has also held a Master's in Business Administration from Stanford Business School since 1991.
Laurene's career path began with Terravera, a company that produced and sold eco-products. The woman co-founded the company. Achieva was next, specializing in online educational products for students. Before Jobs earned her MBA, she worked at Merrill Lynch and Goldman Sachs. At the latter, Laurene was involved in strategic planning in one of the business areas.
In 1997 Jobs partnered with Carlos Watson to found College Track, and a year later, she became the first investor in the Ozy media business.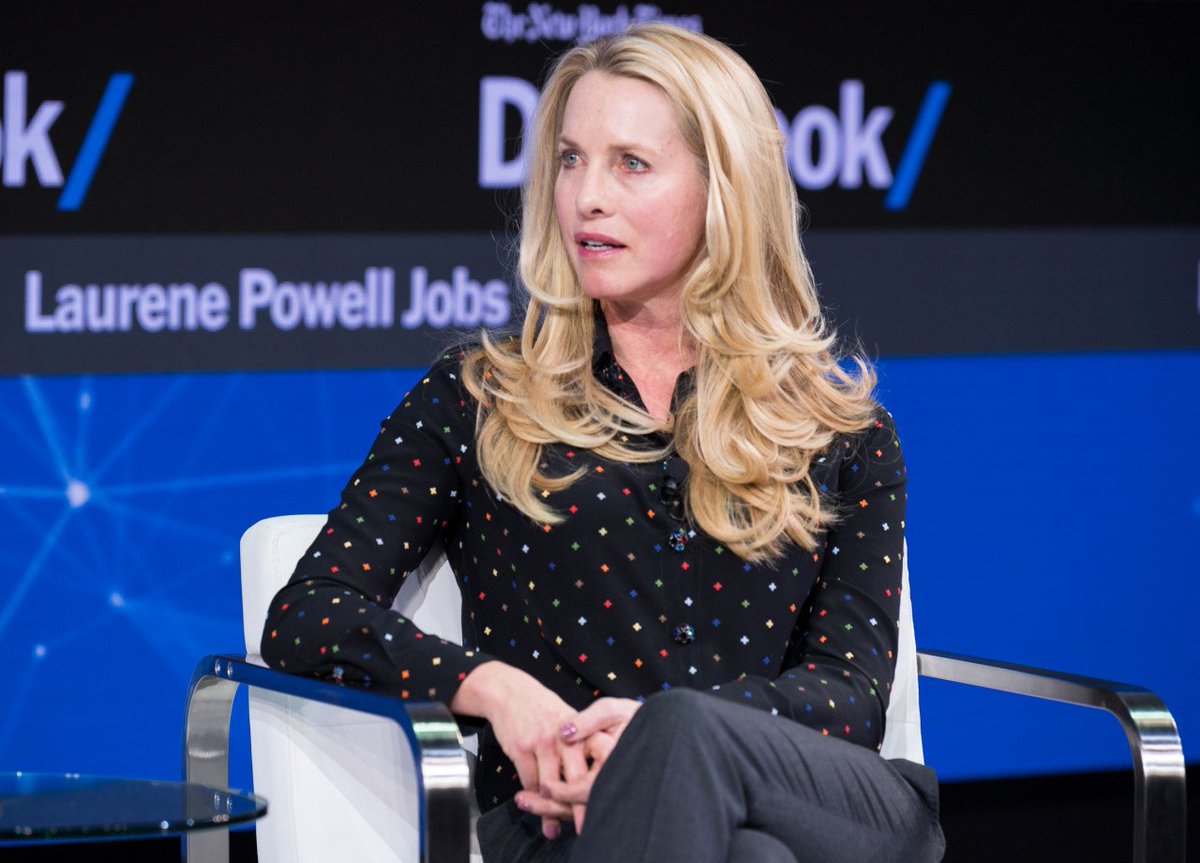 In 2004 Jobs founded Emerson Collective, a firm that supported private projects for education and social issues. The company is also involved in helping immigrants and has a stake in several media outlets.
In addition to business, Laurene is also active in US political life. In the 2016 election, she provided financial and advisory support to presidential candidate Hillary Clinton. Jobs donated $2 million to her campaign.
In 2017, Laurene acquired a 20% stake in Monumental Sports & Entertainment, which owns the Washington hockey and basketball teams. During the same period, the businesswoman contributed to the emergence of ACRONYM.
After her husband, Steve Jobs's death in 2011, Laurene took over the management of his foundation. The latter owns over 7% of Walt Disney Media Group and Apple Corp.
In addition to her business activities, Laurene is an active philanthropist. Special attention is given to education. For example, the College Track project helps students from low-income families improve their GPA to go to college. In 2015, Jobs launched an initiative to create schools with an enhanced learning system. This project received $50 million in funding. Laurene also donates to charities, including climate change, through the Steve Jobs Foundation and from her capital.