Why is the export of gold from Russia growing: volumes and reasons
Statistics show that since the beginning of this year the export of gold from Russia has increased. For 2 months 17 tons of metal were sent from the country for a total of 854 million dollars. These figures are 7 times higher than the values observed in the same period of the previous year.
Most of the gold from Russia went to London, which is considered the main city in the world for trading ingots. For January and February, 15.4 tons of metal were registered there, which is estimated at $775 million.
The sale of the asset was carried out by state banks, which last year were actively buying ingots, replenishing the gold stock, increasing it by 3 times.
The greatest quantity of precious metal is fixed at bank VTB, it also owns superiority on volume of the sold ingots. In the first few months of 2020, the financial institution sold 9 tonnes. In the same period, Sberbank sold 5.5 tonnes.
Promsvyazbank began disposing of its assets back in November. The last sales were observed in January, after which they were suspended. In total, 4.6 tons were sold here between November and February. Gazprombank's reserves decreased by 7 tons of gold. Otkrytie Bank sold 4 tons of precious metal last year, and this year it acquired 0.7 tons.
In just 2 months 2020, Russian financial institutions got rid of 9 tons of gold, the volume of which has increased over the past and the previous period. Then its quantity in storage increased from 38 tons to 92 tons.
VTB now has about 45 tonnes in bullion, while Sberbank is second in terms of precious metal, with 17.4 tonnes, and Otkrytie is third, with 5.8 tonnes.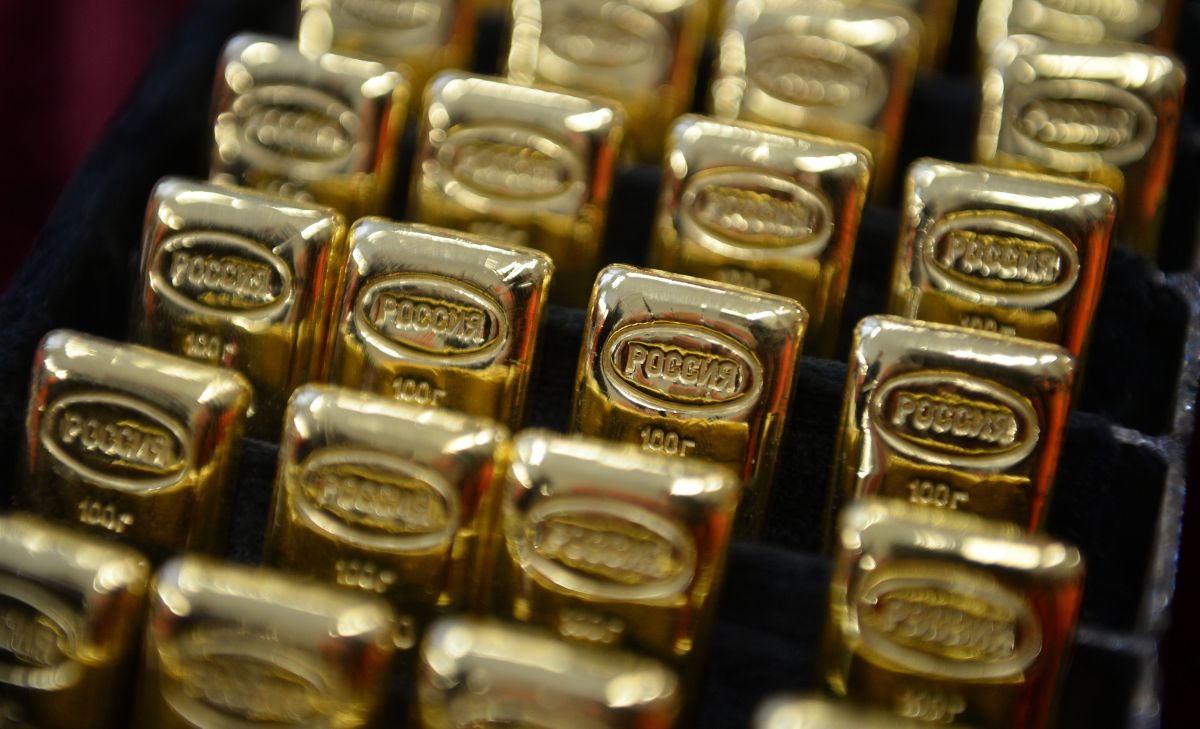 This growth in the export of gold from the country is due to the new strategy of the Central Bank. For a long time it has been buying the precious metal on a massive scale, buying up almost the entire volume of production in the state. Thanks to this, the gold and foreign exchange reserve amounted to 2.27 thousand tons. This amount is more than in China's vaults, but less than in France.
In spring 2019, the Central Bank introduced a discount and bought gold 0.12% lower than its value in the London market. And six months later, it reduced the purchase of precious metal. In total, in 2019 the Central Bank purchased 158.6 tons, this amount is 40% less than in 2018.
Starting from April this year, the Central Bank put the purchase of gold on pause, and instead began selling it. Such a step should increase the volume of foreign currency, which will strengthen the economy and stabilize it after the oil market collapses.