Eightfold is valued at $2.1 billion
The startup Eightfold received $220 million in funding in its latest round. Thanks to its main investor, SoftBank, it is now valued at $2.1 billion, up from $1 billion last year.
Eightfold is a Mountain View startup that uses artificial intelligence technology. The service is aimed at finding, hiring and retaining employees; the program imports and automatically selects the right one from a large number of resumes. The founders of the company want to reduce the likelihood of bias in hiring, to this end the algorithm hides personal information about the candidate, leaving only his professional skills, experience and education.
Eightfold helps not only employers, but also candidates. A job seeker can upload his resume, and the program will give him the best vacancies for the given parameters. According to the developers, this selection scheme will reduce the number of rejections and increase the offer.
The application is used in more than 100 countries and is adapted for many languages. The service searches for candidates or employers within the country, it is also possible to adjust the selection in other states.
Using Eightfold's product has already yielded positive results for a number of companies. Business owners note that the service has helped almost twofold increase internal mobility and make the recruitment process as effective as possible.
Eightfold notes that despite the variety of sources for personnel search, the selection of qualified personnel remains a pressing problem for many companies. The service takes on a tremendous amount of work – it analyzes data from various resources and filters them. This also includes employer sales and client management functions.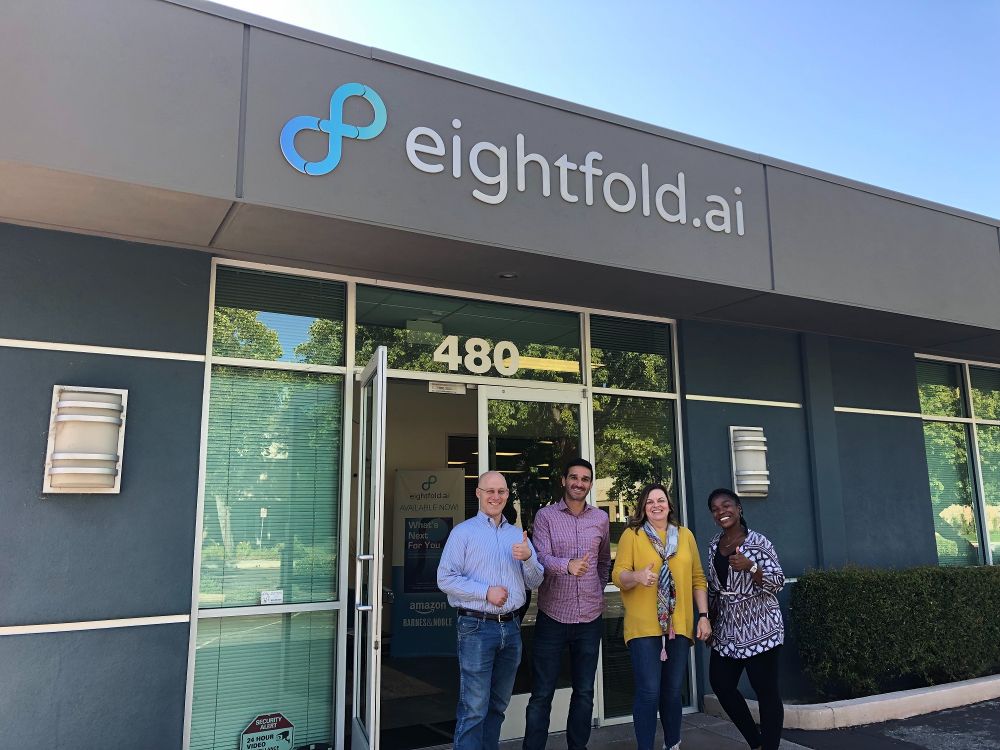 Eightfold conducts social projects designed for different categories of people. The company works with people who have applied for unemployment insurance. The startup also helps with the right resume and job search. In addition, Eightfold has a project to support veterans, so they can apply their skills and find a decent job.
The platform is based on artificial intelligence machine learning technology, so the functionality is self-improving and remembers the user's preferences.
According to Eightfold's investors, the startup has high potential and takes on the full cycle of finding and supporting job seekers. An important point is the retention of good specialists and their advancement on the career ladder. To this end, various programs, incentives, and projects are conducted.
Thanks to the investments made, the company plans to expand the range of products provided, the audience of clients, and to enter new markets.