Uniqueness of Doublicat application from RefaceAI company
The Ukrainian startup RefaceAI, which became known for its Doublicat GIF imaging application, has attracted funding from several investors. The company does not disclose the total amount of funds received, it is known that one of the minority investors is Adventures Lab, which has invested about 500 thousand dollars.
The main products of RefaceAI are AI technologies, which replace faces in photos, videos and GIFs. By installing the application, the user can "put" another face on the image of a person, which will repeat the mimic and look harmoniously with the movements of the body.
The application appeared in January this year and for the first 2 months it was installed by more than 750 thousand users, now there are more than 900 thousand of them.
RefaceAI company was founded in 2011. Initially, experts were engaged in improving the technology of machine learning based on developments of NeoCortext. After a while programmers decided to study a number of areas in more depth and began to apply their ideas to create artificial intelligence, interested in the possibility of replacing faces in photos and videos without losing facial expressions and movements. Initially 12 specialists worked on Doublicat developments, now the company employs 40 people.
This application from a Ukrainian startup is unique in the technology that is used in the product. It is its own development, based on machine learning methods. Most companies with similar products use CGI technology, which is not an element of artificial intelligence.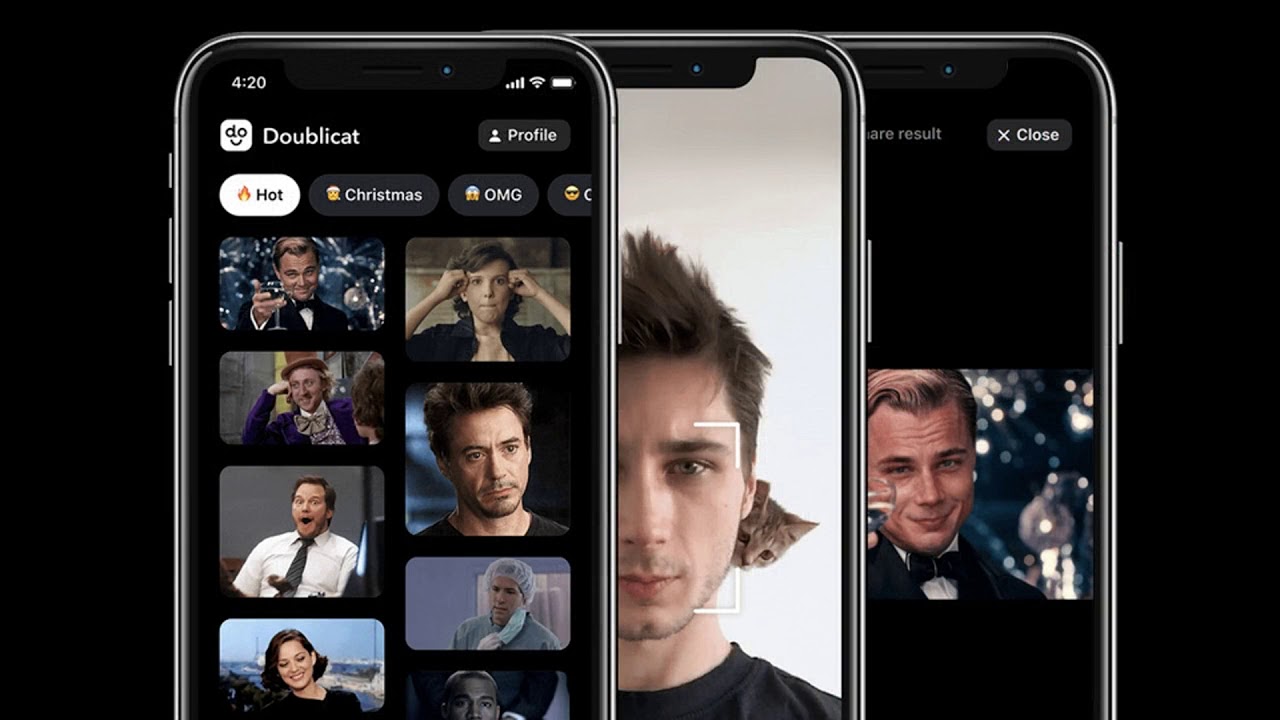 Doublicat's popularity grew after Elon Musk posted a few photos on his Twitter, where his face was framed on Dwayne's body "The Rocks" by Johnson. These pictures became known to a huge number of people, and with them, the app.
RefaceAI's funding round is not yet complete and the company does not report investors other than Adventures Lab. It is known that the money the startup wants to spend on improving and extending the features of the product, as well as to find new sources of monetization of the application.
The company pays special attention to security. The authors of the application have done everything possible to ensure that photos created with the help of their technology are not used for fraudulent purposes. Now specialists are working on a program to recognize the authenticity of images, which will reduce fakes on the Internet and the media.
The startup doesn't want to stop at this program only. The technology allows us to use it in various spheres, and now developers are looking for applications for their product. Proof of this is the RefaceAI project, which the company implemented together with "Multiplex". They implemented "filmselfie", which allowed them to make their photos in the images of various characters of famous films. Startup also cooperates with Artificial Talent, where it creates interactive 3D models.