Competitive advantages of Cisco Systems, Inc.
Cisco Systems, Inc. – a US international corporation. It takes the leading positions in the world in the sphere of development and realization of network and telecommunication equipment. Its products are mainly focused on large organizations. Its main office is in San Jose, California.
The company was founded in 1984 by a married couple who worked in the department of computer devices maintenance at Stanford University. Despite the fact that there were already companies with similar activities in the market, it is Cisco that owns a multi-protocol router, which was the first commercially successful. Thanks to this router, previously incompatible computers could communicate with each other, even having different network protocols.
In 1990, the founders resigned from the company's board, earning 170 million dollars, and professional managers were taken over by venture capitalists.
Nowadays Cisco's production and R&D centers are located in different countries of the world, including Japan, Canada, India, Belgium and others. The corporation was one of the few that managed to withstand the "dotcom bubble", when the development of the technology industry began and there was fierce competition.
All the company's products are divided into categories. The infrastructure platforms include equipment for data centers, routing and switching devices, wireless networks. Various software solutions belong to the application category.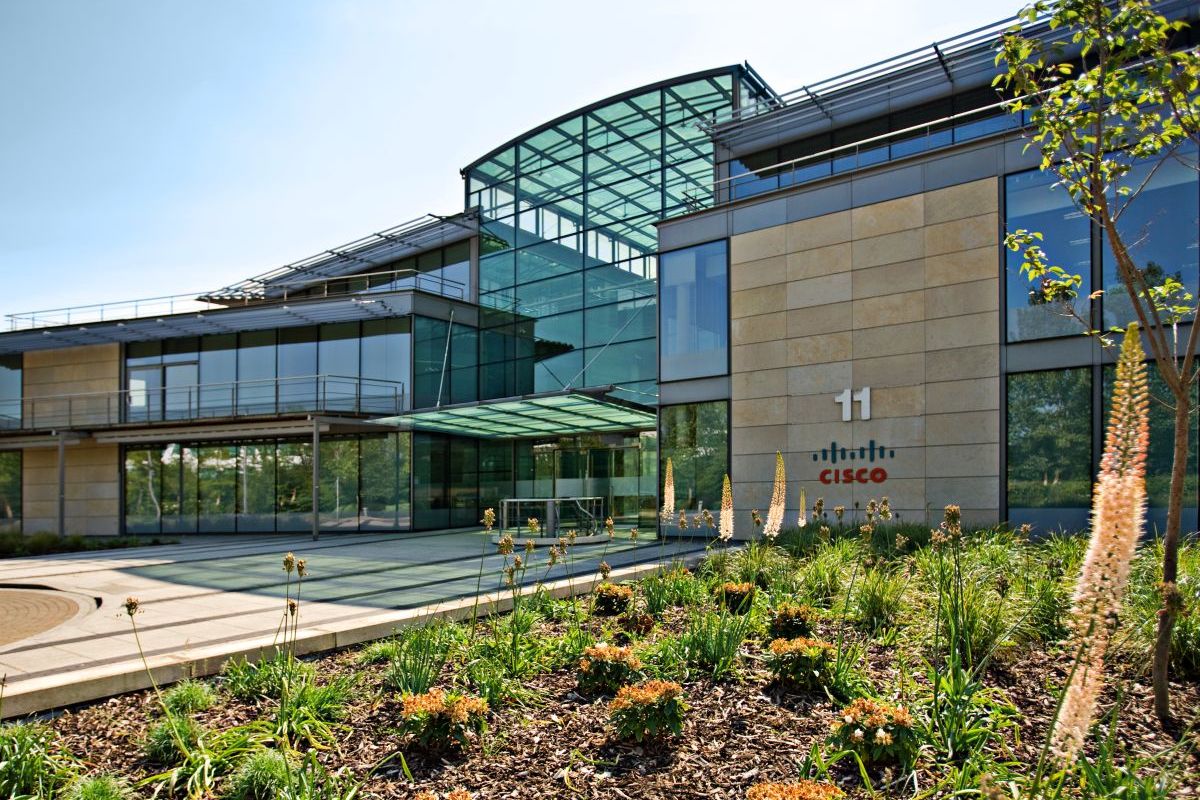 Cisco also develops security products to manage threats, protect against hacker attacks and other risks. Another area is cloud systems and services for managing them. In addition, Cisco provides technical support and a number of additional services.
Production is manufactured by contract manufacturers. They carry out the assembly of boards and products, test equipment. To ensure that the whole range meets the quality requirements, Cisco strictly controls the processes of production and delivery of products.
Customers of the corporation are different companies in many countries. They provide equipment for government and commercial organizations. Sales are conducted through Cisco offices, which are located in 96 countries. The largest share of the company's income comes from North America – 59% of the total, the region of Europe, the Middle East and Africa brings 25%, and the countries of Asia-Pacific – 16%.
It is one of the peculiarities of Cisco work – cooperation with operators from its segment and related. It gives an opportunity to create new products together, exchange technologies and improve services. Partners of the corporation are such industry giants as Apple, Ericsson, Google and others.
The main advantages of Cisco are considered to be a wide range of products, their regular improvement and release of new devices that are relevant to customers.