Why private investors are interested in cheap Russian shares
Despite the crisis and the collapse of quotations of many companies, the Moscow Stock Exchange shows positive dynamics. Cheap Russian shares have attracted private investors. For April it is fixed 4,57 million people who have opened brokerage accounts on a trading platform of capital.
The coronavirus pandemic, which blocked full activity in many markets, as well as a sharp decline in oil prices led to serious crisis processes, both in the world and in the country. The situation was worsened by the collapse of the ruble exchange rate, and the profit of the Moscow Exchange decreased by almost 20% in comparison with the first quarter of last year. Russian companies' shares lost value, but this did not cause a decrease in interest in them. On the contrary, cheap securities attract retail investors to the stock exchange, which buys up assets.
According to the data for March, the number of individuals who invest has increased by 320 thousand people, and since the beginning of this year – by 713 thousand. For comparison, in 2019 on the average on a trading platform it opened about 159 thousand brokerage accounts.
In March the number of individuals who have carried out at least one transaction within a month, has made more than 606 persons. For the same period last year, this figure was fixed at 244 people.
Despite the crisis, the trade turnover for March was a record high for the exchange. The total volume of investment in the Moscow market amounted to 43.7 billion rubles, which is 2 times higher than the highest values last year. This indicator is calculated on the basis of the difference between the total number of transactions for the purchase and sale of assets made by individuals.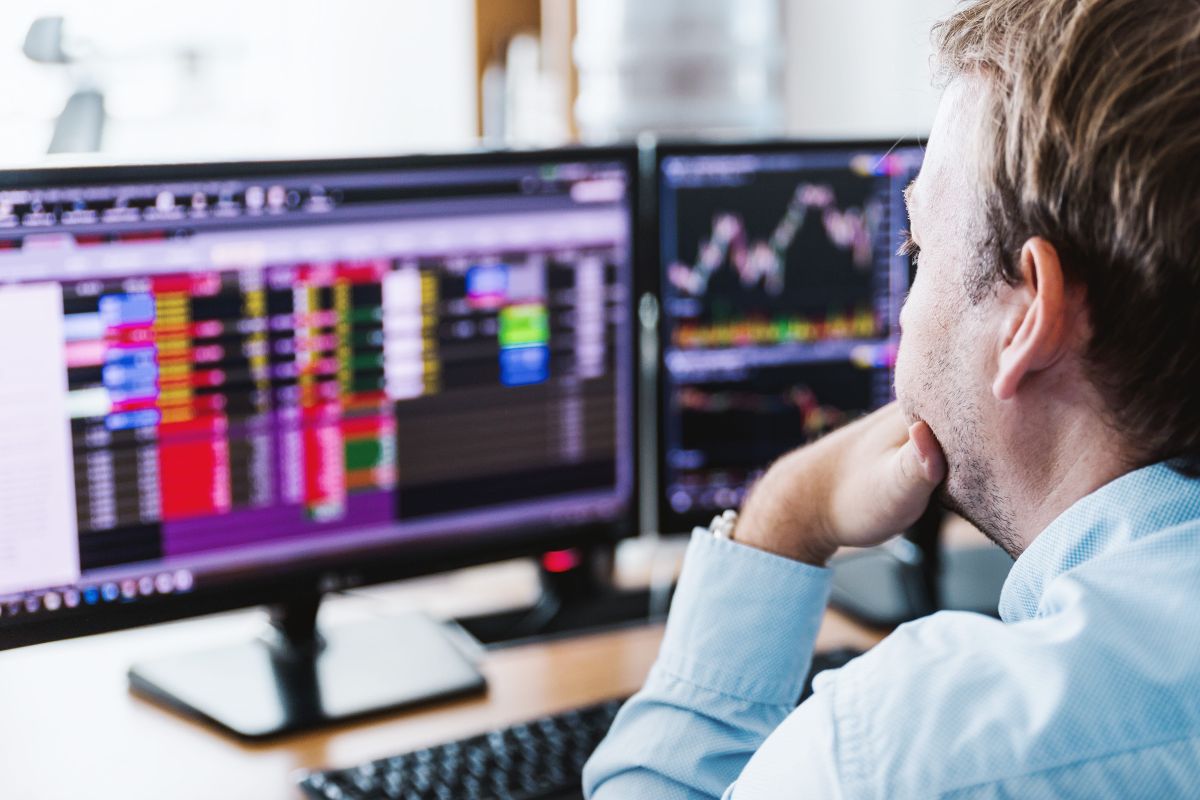 Gazprom securities are the most popular among investors, they were purchased by about 23% of all exchange customers. Demand for ordinary and preferred shares of Sberbank, Lukoil, Yandex, VTB Bank, Magnit and other companies also increased.
Despite the introduction of quarantine in Russia, the financial market continues to function fully. There is a good trend at the exchange, more and more brokerage accounts are opened and private investors are actively participating in trading operations. It simplifies operations and the opportunity to trade remotely.
In total, 2 million open investment accounts from individuals are now registered at the exchange. At the beginning of the year this value was 1.65 million, and for the first quarter it increased by 407 thousand.
If we consider the opening of individual investment accounts by banks, the largest share belongs to customers of Sberbank – 857 thousand people, VTB – 336 thousand people, Tinkoff – 257 thousand.