Bill Eckmann is a well-known financier and founder of Pershing Square Capital hedge fund. His business principles are a model for many. Eckmann has developed his investment strategy, which has brought him success and huge money.
How did Bill Eckmann start his business?
Bill Eckmann was born and raised in New York City. His father was the head of a real estate finance company.
A descendant of a wealthy family, Bill received a prestigious education at Harvard College and Harvard Business School.
In 1992, the businessman and his partners founded the investment firm Gotham Partners. His activity was to invest in various public companies. The business developed intensively and by 1998 its assets were $500 million. But inside the company, not everything was smooth, there were disagreements between the partners and after long litigation and legal proceedings, in 2002 Ekmann left Gotham Partners. Bill continued his investment activities and established his own fund Pershing Square Capital. With the right strategy, flair and business experience, he became the owner of 10% of Target Corp within a few years, which was a major player in the market. Another victory was the purchase of shares in Borders Group, 30% were owned by Pershing Square Capital, and then Eckmann acquired Barnes&Noble.
One of the features of a businessman is his approach to staff selection. His company employs a former personal fishing instructor, a tennis coach and a taxi driver.
Bill Eckmann's personality is significant in financial circles, as evidenced by the fact that since his filing in 2012, Herbalife shares have fallen significantly. The investor stated that it is the most profitable financial pyramid. After such words, the Securities Commission initiated a review of Herbalife assets and activities.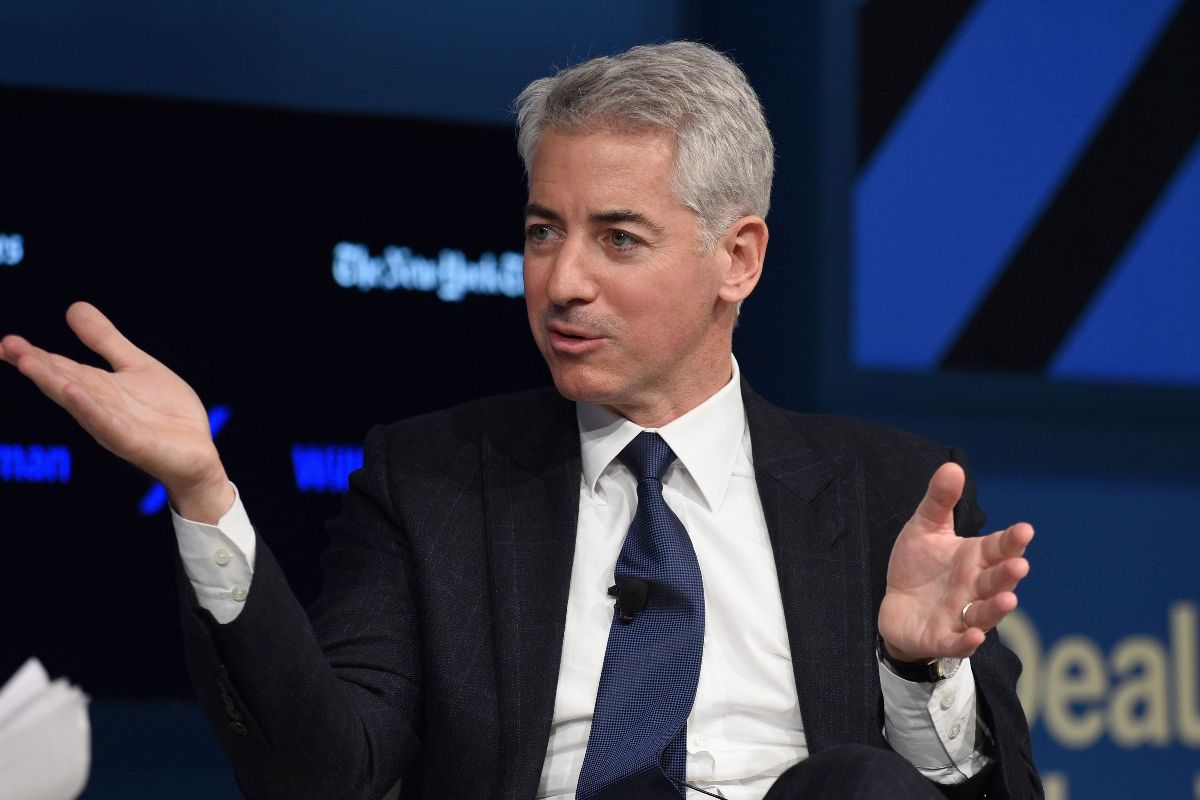 Bill Eckmann has been carefully approaching the investment process. He considers every step of the process to ensure that the investment will generate a good return. Businessman's rules:
the investor must be sober in assessing the possibility of failure and loss. In order to minimize losses, it is necessary to analyze potential risks and think about how safer other ways of investing will be. But it should be understood that high risk is associated with high profits;
it's not worth investing in start-ups, it's better to focus on companies that are already listed on the stock exchange;
assess the value of the stock as to how real it is. It is not advisable to invest in companies whose stock price is inflated. Analyze the companies for their stability;
investing in companies where all assets are concentrated in the hands of several shareholders will not bring the expected benefit.
Bill Eckmann doesn't stop there. His hedge fund is thriving, and the investor himself is actively engaged in public and business activities.