Travis Kalanick became an investor in a 3D printing startup
Travis Kalanick is an American businessman who gave the world several successful projects, including Uber. At the end of last year he announced that he was leaving the board of directors of the company, which provides online taxi ordering services. According to the businessman, he wants to focus on a new project. In addition, Kalanick is actively investing in start-ups, one of which is Habitas.
The company is engaged in advanced 3D technology, it prints a design from which hotel rooms are then assembled. Such a variant of building a hotel looks like a Lego game – from modules the comfortable complexes turn out. Startup Habitas has the ability to produce about 100 rooms a month, which allows you to build a standard hotel area in just 6-9 months.
In addition to Travis Kalanika, the company with 3D printing was interested in such famous people as the CEO of online supermarket Ocado, author Tinder and billionaire from India.
The startup already has an example of their work. In the city of Tulum, which is in Mexico, a fully functioning hotel, assembled from modules from Habitas. The cost of rooms in the complex ranges from $200 to $400. According to the founder of the company, the hotels, whose rooms have such a design, are designed for comfortable rest for millenials who want to get a bright impression without spending a lot of energy and money.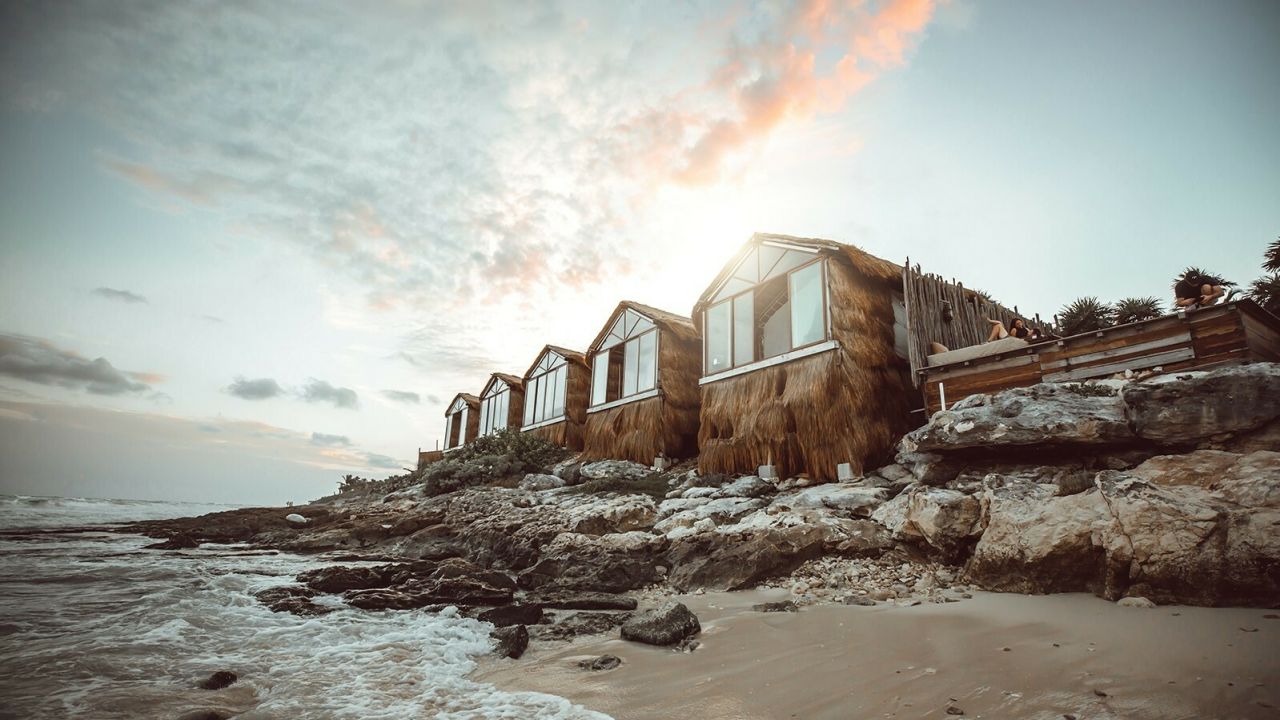 Habitas plans to open 8 hotel complexes by the end of the year. The hotel in Namibia has been working since February. Besides Africa and America, the startup is also going to enter the markets of Asia and the Middle East.
In total Habitas managed to attract $20 billion, Travis Kalanik transferred his part of investments through his own 10100 Fund. The investment in the startup promises to pay off within 2 years, which is much earlier than the traditional construction pays off. Besides, Habitas plans to develop other directions – creation of accessible habitation and franchise of his own way of hotel construction.
In addition to investing in this company, Travis Kalanick is engaged in his new start-up – CloudKitchens. The businessman does not speak about it, but it is known that it is a service for renting equipped kitchen facilities for restaurants to cook food skillfully. The businessman buys cheap real estate in various countries, including China and India, and turns it into a comfortable and functional space for cooking that customers order through delivery. This makes it possible to unload the main kitchen of the restaurant, using it only for visitors.
Due to the fact that the premises from CloudKitchens are located in or near the city center, the delivery of food is as fast as possible, thus increasing the level of customer service.