Parker: pens as a symbol of success
The American brand Parker has long been among the top four writing instrument manufacturers. Its pens have become a symbol of status and success. They remain popular all over the world.
Parker Pen was officially registered in 1892, but before that, its founder George Parker had been producing fountain pens for four years and even patented his own development. Two years after the company opened, a new feeder model prevented the ink from spilling if the pen was upright. This was one of the significant problems with the writing instrument at the time. This development ensured success and big sales for Parker and his business.
In 1899 Parker started the production of the sheetless pen, the first of its kind at the time. The uniqueness of this model was the minimum number of threaded elements, thanks to which the tool served for many years. In addition, it used a special bulb that prevented the ink from leaking.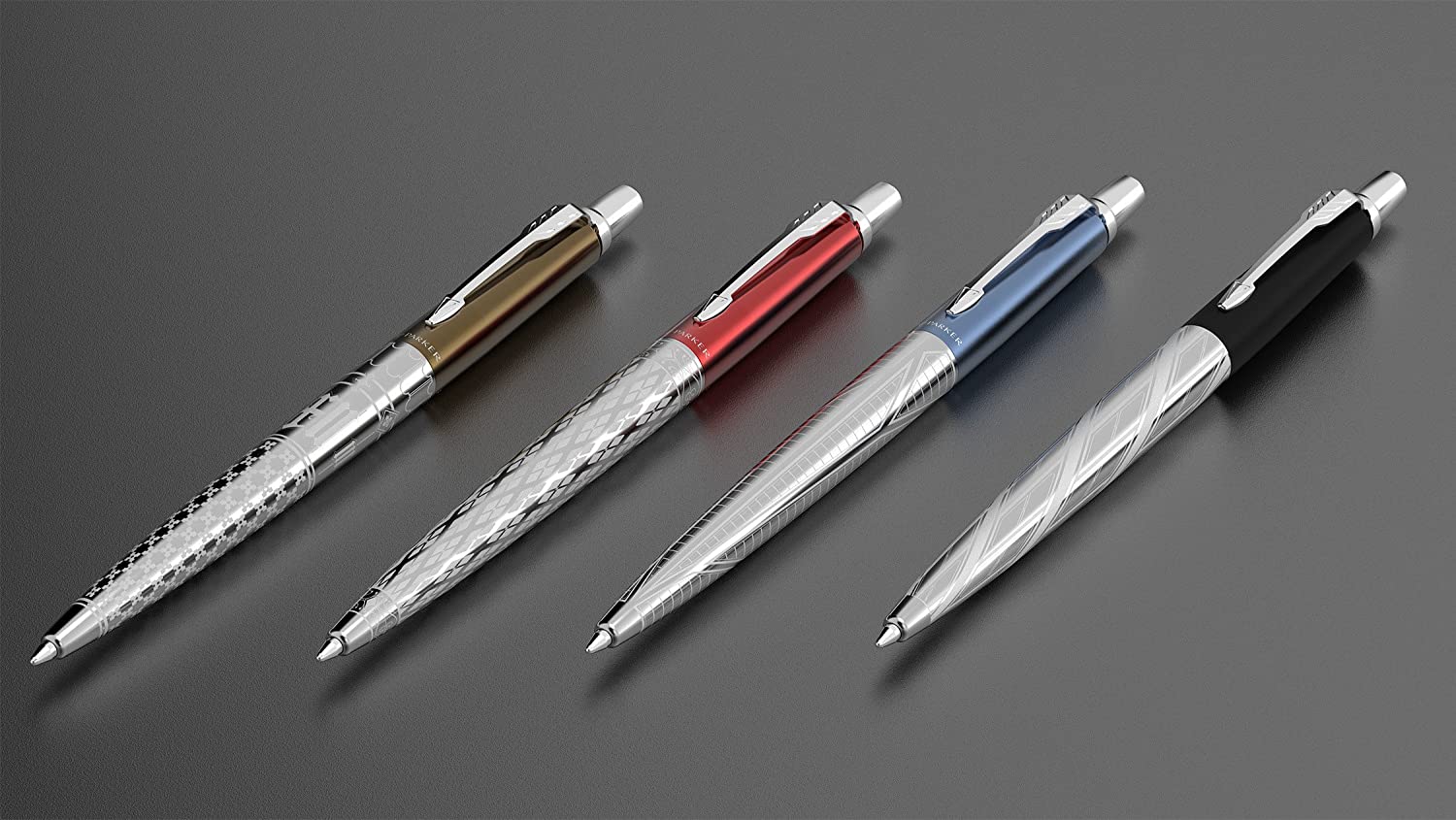 In 1903 business began to expand actively, helped by the production of improved pens. The first representative office outside the US was opened in a Scandinavian country. Two years later, Parker introduced a push-button pen-filling system, and before that, ink was poured with an eyedropper. Another popular development of the company was the cap, which provided high protection of the pen against spillage and damage.
In 1906 a prototype of a corporate pen appeared – an instrument with emblems and names of various societies popular at the time.
In 1920, the company made a large-scale presentation of its mechanical pencil, which traveled all over Europe, India, and Australia. Distribution companies were established in many countries. In the same period appeared the legendary BIG RED, which had an orange body and was a huge success, despite its high price. An improved model of this pen is still available today.
In 1993 Parker and The Gillette Company merged to create the world market leader in pens.
Parker products are famous because presidents and celebrities use them. They were the pens used to sign the agreement that paved the way for the end of the Cold War. They were chosen by American and British heads of government to authenticate historical documents. However, the era of writing instruments ended, and in 2000 Parker reduced production and closed one of its oldest enterprises. Newell Rubbermaid owns the brand, and the products are manufactured in the UK and France.