Erick Wujcik: the professional journey of a genius developer
Erick Wujcik is probably known to all gamers – he is a brilliant developer of RPGs, both desktop and computer games to his credit. He was also one of the founders of Palladium Books, whose popular products include Rifts, Mutant Ninja, and others.
Wujcik was born in 1951. A passion for games and their creation came quite early in the young man's life. His entire professional life shows that he was a fan of the game industry, and the work became his real passion. While still a student at the university, Erick led a community of role-playing game fans. In 1979, Wujcik wrote material for his own column in a major Detroit publication, which he ran until 1981. This period of life was extremely important in terms of gaining tremendous experience in the game sphere. In addition, understanding all the nuances of the industry helped in the development of his own business, Palladium Books.
However, before setting up his own studio, Erick had tried his hand at other jobs, such as managing a gaming center in Detroit and hosting an Ambercon convention for gamers. In 1997 Wujcik joined the development team at Sierra, where he was involved in many major projects, among them Return to Krondor. He was also involved in the creation of Outrage Entertainment products.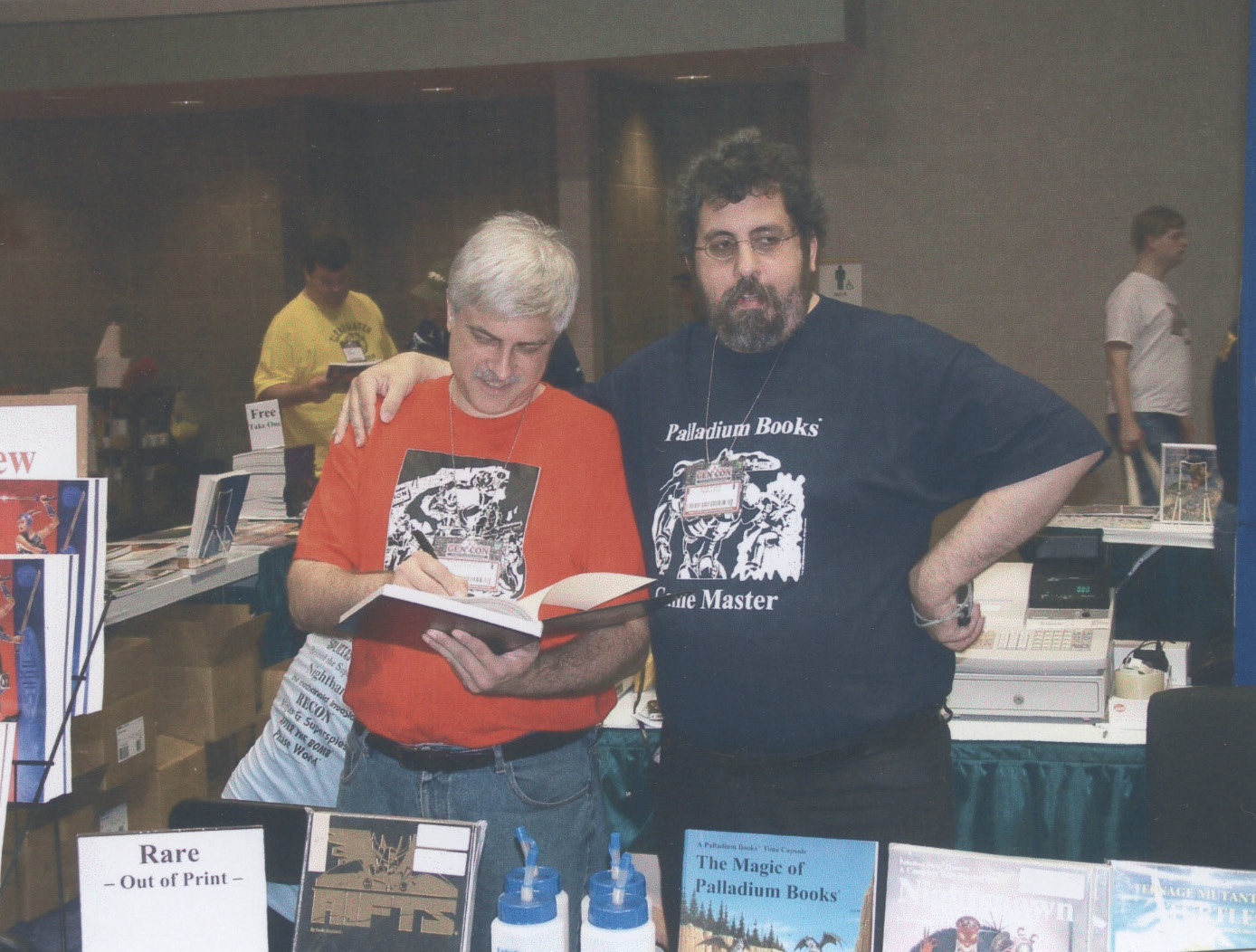 Erick served as editor-in-chief of a magazine that was printed for Amber Diceless fans. At the same time, he organized meetings and seminars at the historical museum that introduced visitors to the specifics of RPG development.
In 2004 Wujcik moved to Shanghai, where he became the head of UbiSoft China studio where he spent 2 years. He then returned to the USA and moved to Totally Games where he worked until his death. In 2007, Eric was diagnosed with pancreatic cancer, and unfortunately, the disease was aggressively growing, and treatment did not help. A year later he died.
It is difficult to overestimate Wujcik's contribution to the development of the game industry, he became the author of a huge number of characters, took part in large-scale projects, and put a lot of effort to popularize the game sphere. For that, Erick was awarded the Lifetime Achievement ENnies in 2008, and the authors of Dungeons & Dragons received an award along with him. In 2011 Wujcik was posthumously inducted into the Game and Design Academy Hall of Fame.
Unfortunately, the illness prevented the talented author from realizing his full potential, but the mark he left on the industry has become extremely significant and important for the development of role-playing games.