Apple Glasses will be equipped with more cameras
Last year, Apple announced that it was working on a mixed-reality headset, and since then, details about the project have been revealed. Recently more details have become known, from which it is obvious that the company's AR/VR device will cause a real furor on the market. Thus, the developers said that Apple's glasses will use an eye-scanning mechanism for identification. Such a feature will be used to log into the game, as well as to make payment transactions.
The main rival of the headset from Apple is Quest Pro, which was released by Meta Corporation. However, the former will be equipped with more cameras that provide high resolution. In addition, the headset from the iPhone manufacturer has less weight compared to the Quest Pro.
Despite the fact that insights about Apple's development periodically appear on the Internet, the corporation itself does not disclose all the details of the project. It is known that back in 2017, the technology giant acquired a German startup that is engaged in the development of glasses that can track eye movement. It is expected that the Apple headset will be equipped with 14 cameras, 2 of which are designed to track the movement of the legs. Thus, the characteristics of the device will exceed the functionality of Quest Pro, which contains 10 cameras and does not know how to monitor the lower part of the user's body.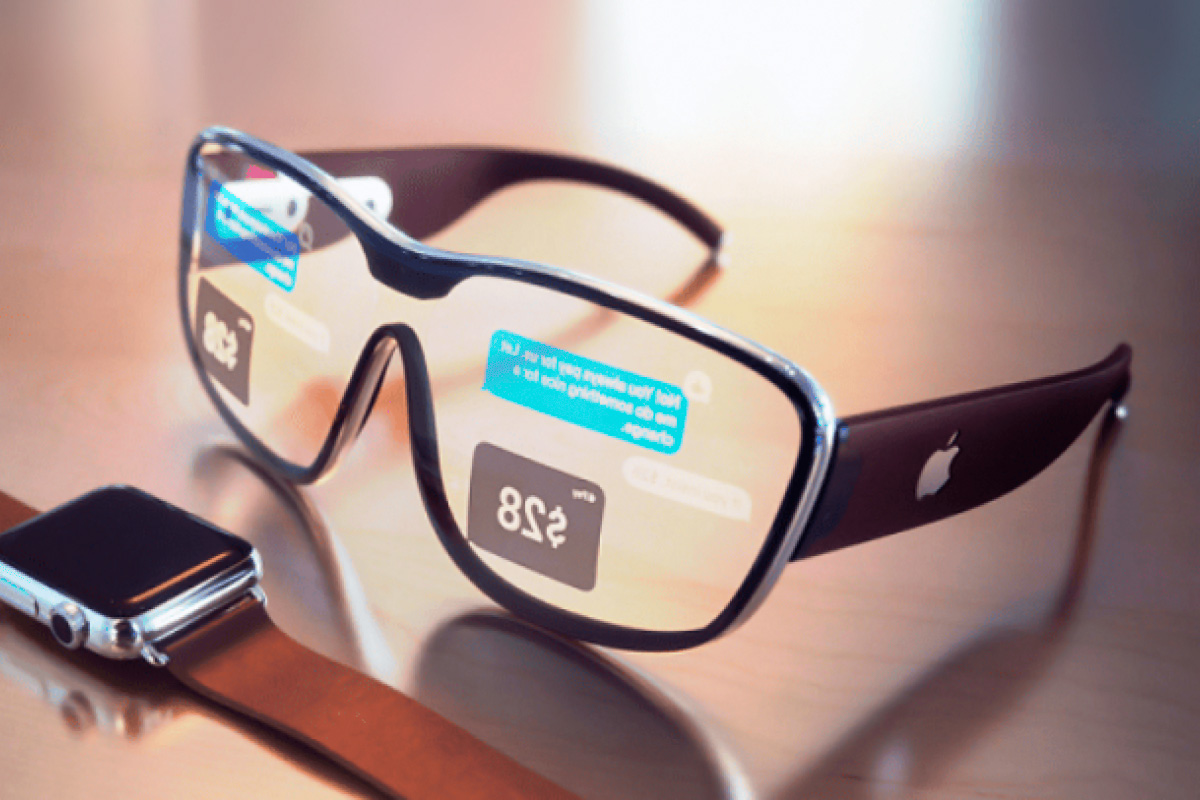 The Apple Glasses will be made of glass, aluminum, and other lightweight materials, thanks to which the developers want to reduce the weight of the device. It is expected to weigh about 300-400 grams, while Quest Pro weighs 700 grams.
According to some sources, the glasses have two displays, which broadcasts a picture in 8K resolution. In addition, the headset will be able to track emotions and read facial expressions. It will be powered by the M2 chip, which will increase battery life and charge. No official information about the date of the presentation of the glasses has not yet been reported, but according to insiders, it will happen in 2023. The approximate cost of the headset will be 3 thousand dollars, for comparison the price of the device from Meta – is 1.5 thousand dollars. The high cost of glasses from Apple will immediately limit the audience of buyers. They will be able to afford IT professionals, designers, and representatives of other industries for professional use.
Last year, authoritative expert Min-Chi Kuo shared his information about the novelty. He noted that the glasses will be equipped with 3D scanners that use structured light technology, while Quest Pro houses monochrome cameras. This allows the sensors to identify objects and pick up on changes in dynamics. The scanners understand, for example, when a palm is bent into a fist and when it is unbent.