Electric car manufacturer Xpeng Motors has held an IPO
Chinese company Xpeng Motors, which produces cars on an electric motor, held an IPO on the New York Stock Exchange. According to its plans, the initial public offering should bring about $100 million, but it is possible that the announced amount will be changed in the process of trading.
It is not known the number of class "A" securities that are on the stock exchange in the IPO, the manufacturer only indicated that the shares of class "B" placed 430 million.
Xpeng is actively developing and attracting large investments. Thanks to the last round of financing the company has received 400 million dollars, and among its investors are such giants as holding Alibaba, sovereign funds of Qatar and the UAE.
The electric car manufacturer was forced to conduct an IPO due to changes in the rules for the listing of Chinese companies in the U.S. stock exchanges. According to the innovations, delisting is carried out when a business registered in China refuses to be audited and does not submit financial statements. This recommendation came from the White House and became one of the points of tightening requirements for Chinese companies. These changes are the leverage applied by the powers in the trade war.
Many experts call Xpeng a Chinese competitor of the American Tesla Corporation. Manufacturer of electric cars from China is developing quite rapidly, it is actively investing in it companies with international names.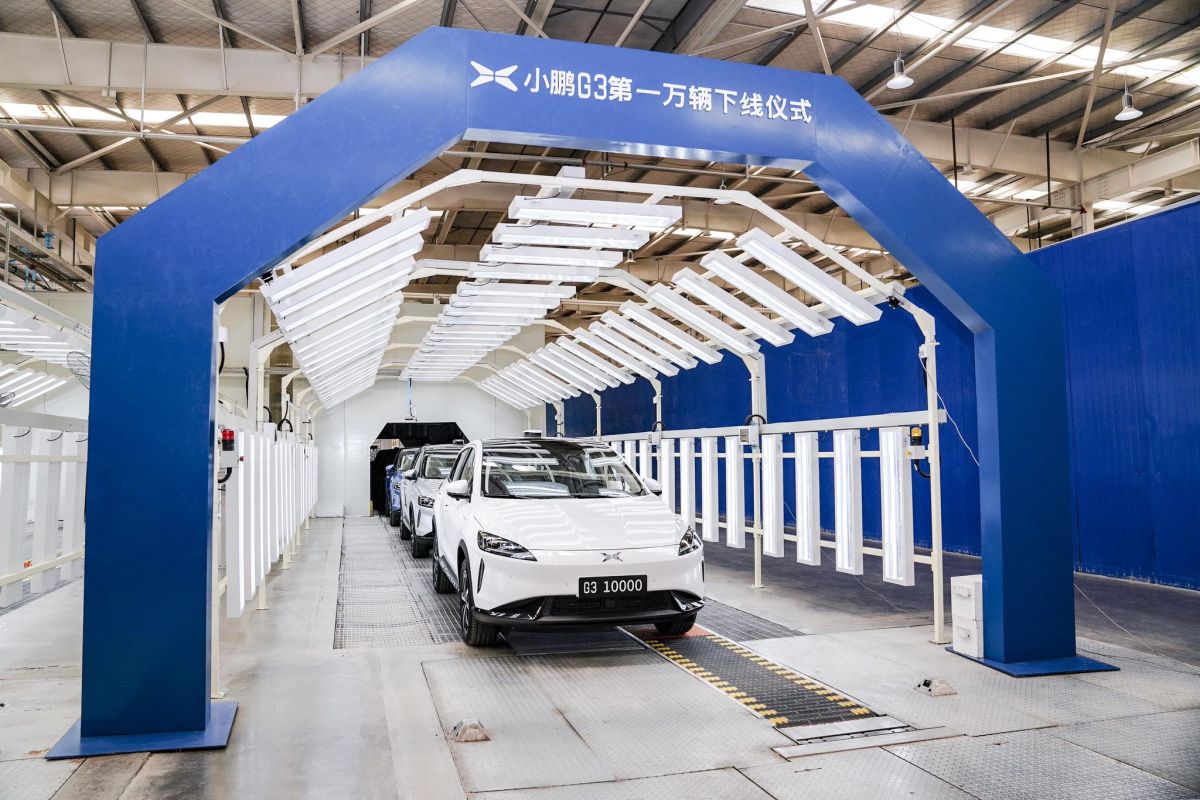 The pandemic has seriously affected the Chinese market. Xpeng sales last year decreased by 33% compared to 2019. However, after the failure of the second quarter, the manufacturer will fairly quickly restore full operation and continues to increase turnover.
In summer, the company introduced sedans of the new P7 range, which is a competitor of the Model 3 from Tesla. In addition, Xpeng is expanding production, and recently opened a factory. This industrial facility has an area of 1214 hectares, where the P7 series of electric cars is produced. Construction of the plant took 15 months. The facility is interesting in terms of equipment. Here the main emphasis is on automation, 264 robots are used for production, which are based on intelligent systems. In total, the plant employs 600 people, which are engaged in robot maintenance and control the entire technological process.
Production includes five main areas, which make up the full range of P7 model electric cars. The plant has 18 different types of road surfaces for testing machines, automatic systems of response to road situations.
P7 electric car is able to cover a distance of over 700 km without recharging. Mass production of this model was launched last summer, and a large number of products have already been sold not only in China but also abroad.