How Kirk Kerkorian built a successful business in various fields
Kirk Kerkorian is a cult figure in the gambling business. He managed to reach incredible heights, having only the desire and faith in his own strength. The life of the businessman was full of interesting twists and turns.
Kerkorian was born in 1917 in California in the family of immigrants from Armenia. Already at the age of 9 the boy helped his parents to earn money by doing various kinds of work. The family often changed places of residence, and often there were disagreements between Kirk and his new classmates, from which the boy emerged defeated. To protect himself from violent children, he enlisted the help of his older brother, who was a boxer. The sport became a passion for Kirk, and for the sake of lessons, he left school in grade 8, planning to make a career as a boxer, but everything changed with the acquaintance with Ted O'Flaherty. One day he took the young man to fly an airplane, and Kirk realized that he wanted to become a pilot. In 1940 he graduated as a pilot and instructor, and went to serve in the British military. The pay here was good, and for 2.5 years of work the young man was able to earn a good start-up capital. In 1945 he left the service and bought a training plane. On it he flew commercial flights in Los Angeles. Kirk often took players to Las Vegas, and he himself was addicted to gambling pastime. During this time he became an avid gambler, but mostly only lost money rather than making a fortune.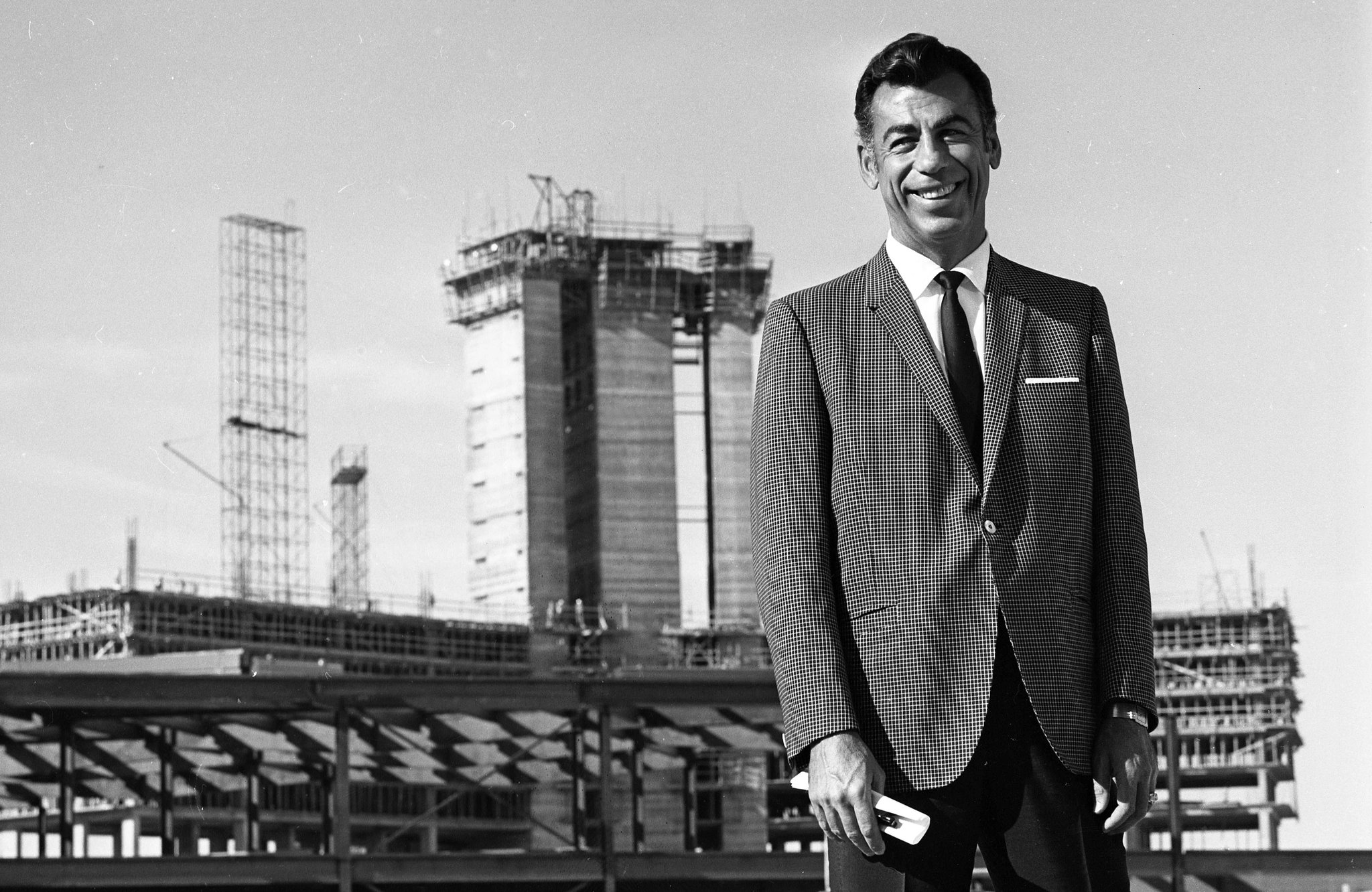 In 1947, Kerkorian bought a charter airline that connected Los Angeles and Las Vegas for $60,000. In 1968, he sold the business for $102 million. In 1965, Kirk became the owner of a number of telecommunications companies, and his business was booming. The businessman gained respect among the Armenian Diaspora, which actively supported him by investing money in his companies. In 1968 Kerkorian bought TransAmerica for 85 million dollars, making him the biggest shareholder in the USA.
His gambling business began in 1962, when the entrepreneur bought land in Las Vegas, the amount of the deal was 960 thousand dollars. He leased the land and later sold it, making a total profit of $9 million. In 1967, the businessman bought the land for $5 million, on which he built the world's largest hotel complex and casino. After a while he also sold it, but the deal was not as profitable as expected by Kirk. Next was the construction of famous hotels and casinos, which are flourishing to this day.
However, not everything went smoothly, and Kerkorian found himself in debt, sold some shares, but succeeded again.