German bank Deutsche Bank: what awaits the world economy
German bank Deutsche Bank has analyzed the state of the world economy and identified factors that may threaten the segment in the next 10 years. The study included various risks and their likely consequences.
Deutsche Bank has developed four options for the situation development. One scenario is to expect a new virus pandemic that will collapse many economic processes and the world is waiting for a long recovery. Another option for the expected future is a powerful volcanic eruption that would fall into the VEI-7 category. Such a prediction assumes that this climate catastrophe will lead to the emission of ash in the amount of more than 100 cubic kilometers. The third scenario suggests a serious solar flare, which will have devastating consequences for the world and cause irreparable damage to the environment. The fourth forecast depends not on nature, but on humanity itself – there will be a war, which will involve a huge number of countries.
German Bank believes that it is quite possible to implement one of the scenarios by 2030. Experts give about 33% for this development of the situation.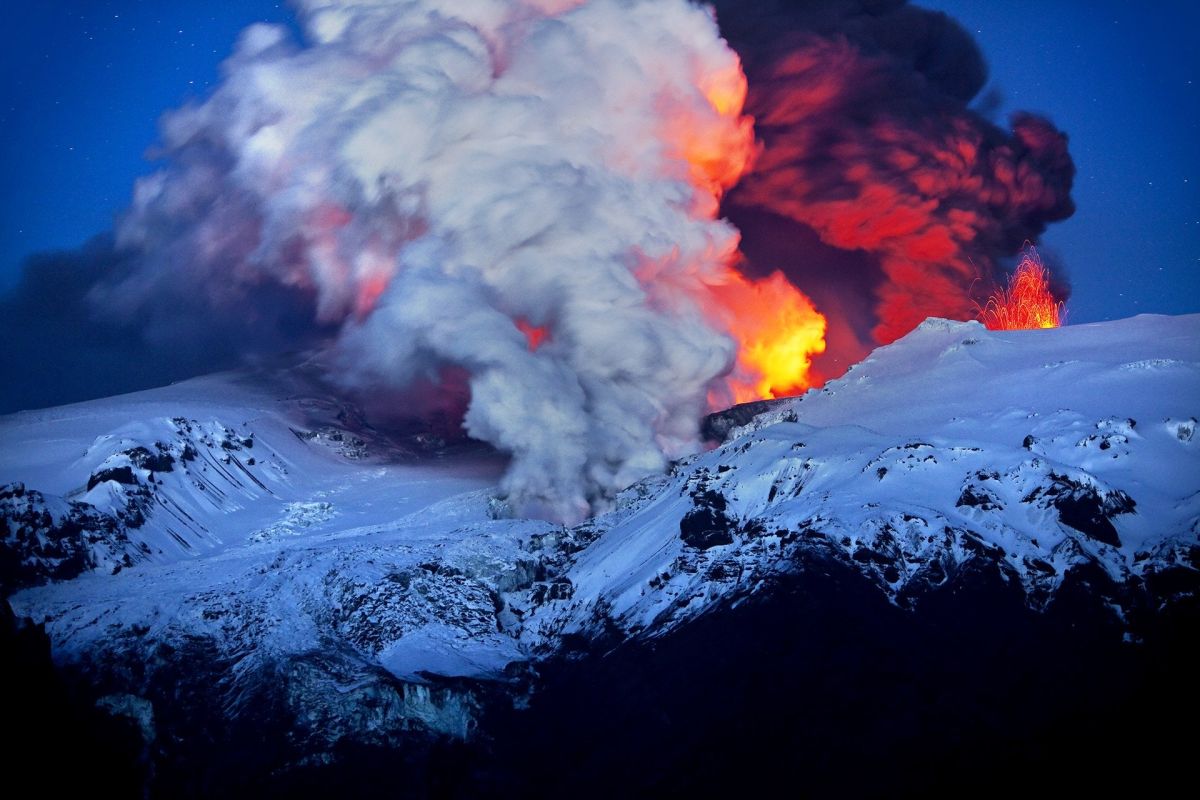 Deutsche Bank emphasizes that the options shown are quite feasible, especially this year the coronavirus pandemic proved it. It has practically paralyzed the work of many segments and collapsed the world economy. The scenario with the eruption is also quite realistic. One can remember the Eyjafjallajoekull volcano, which is located in Iceland. Its eruption in 2010 caused great damage to the economy and caused problems with air travel throughout the region of Northern Europe. According to experts, this case was relatively weak compared to the category VEI-7 disasters. An eruption of the same magnitude was last recorded in Indonesia in 1818. Then, tens of thousands of people died and the country was recovering from the shock for a long time.
Solar flare threatens modern infrastructure. This catastrophe will damage all systems that run on electronics, which means that the world has collapsed. Deutsche Bank experts give an example of a similar situation from 1859, when a geomagnetic storm occurred in Carrington. At that time, this event caused a shutdown of telegraph systems throughout Europe and North America and some processes were blocked. In addition, northern lights could be seen in different parts of the world for some time after the storm.
Scenario with a bloody war analysts believe unlikely, but the risk of its occurrence can not be denied, and should be considered this option of the situation in the future.
To conduct such a study in Deutsche Bank was decided after the coronavirus pandemic struck the world. It caused damage, which was not observed in the economy after the Great Depression in the 30s of last century.