African GDP grew despite the pandemic
Despite the existing problems of poverty and high morbidity rates, the African continent has been showing good economic dynamics for some time. Improvements are particularly visible in those countries located south of the Sahara. According to last year's data, the GDP of African countries in this region grew by an average of 5.4%, and some of them have succeeded more than others. Experts point out that the coronavirus pandemic may be the impetus for the continent's development. Such conclusions are based on an analysis of the situation that was in the Ebola epidemic in 2014.
IMF experts predict that the economy of Africa, which lies in Sub-Saharan Africa, will decline by 1.6%, which is a non-critical decline. At the same time, the crisis will not affect a number of states, and they will continue to develop. For example, Rwanda shows growth of 3.5%, Ethiopia – 3.2%. The GDP of Uganda will increase by 3.5%, and Kenya – by 1%. The negative effects of COVID-19 have had a greater impact on developed countries, to which Nigeria and South Africa belong. Here, the decline is recorded at 3.4% and 5.8%, respectively.
The reason that Africa was not as seriously affected by the pandemic as the U.S. or Europe is that the continent is not as deeply integrated into the economic, humanitarian and tourism sectors of the world market as other regions. On the one hand, these interrelationships between states have contributed to the rapid spread of the pandemic, and on the other hand, have damaged the global economy.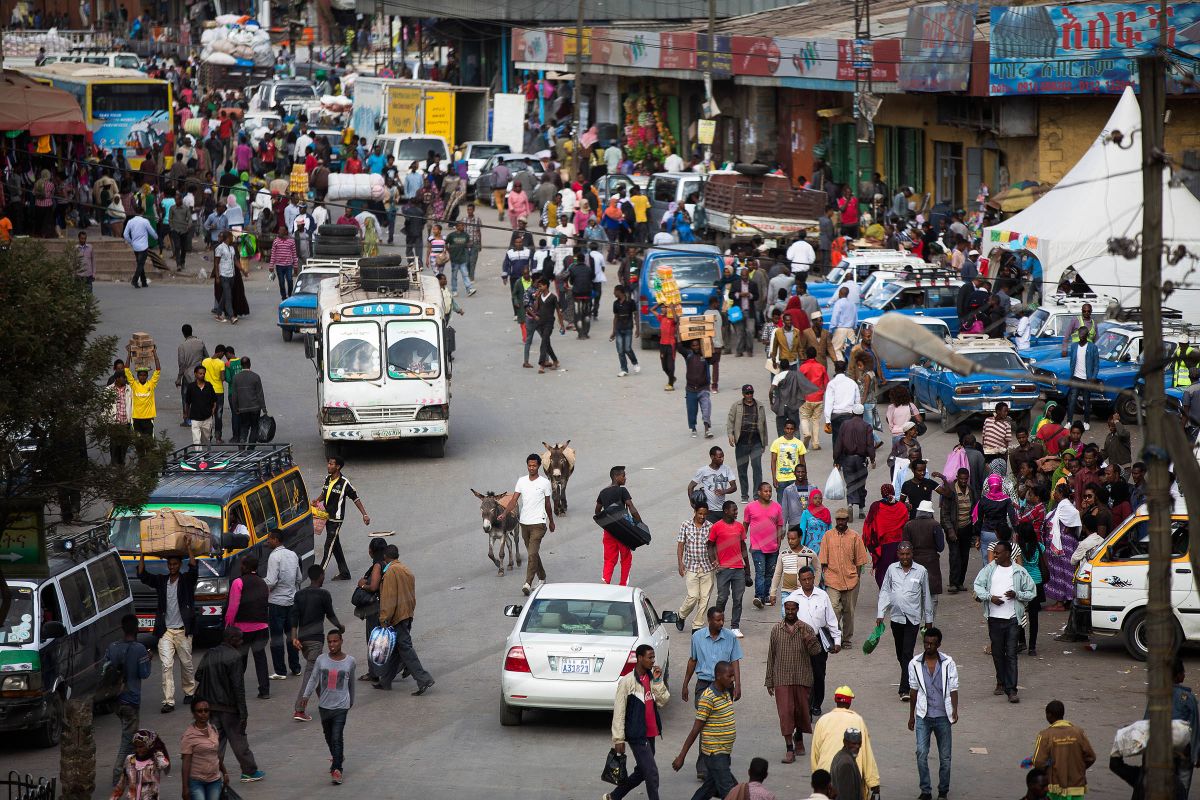 In addition, there are demographic characteristics of the coronavirus. People over 60 years of age are most susceptible to the disease, while the average age of African residents is about 19 years. The elderly people on the continent are about 5.4%. Most people here live in rural areas, and do not leave their region, so the pandemic is spreading slowly. Therefore, the number of people in Africa is much lower than in Russia, the U.S. and several other countries. In June, they numbered 330 thousand, which is less than 3% of the total population of the continent. Five states, including South Africa, Egypt and Algeria, account for 70% of the infection.
One should also take into account the fact that epidemics often erupt in Africa, and to some extent, the continent is ready for such scenarios. Only in the last 10 years there were more diseases here than in Europe and North America in 100 years. Therefore, the economies of African countries withstood the pandemic better than many, more developed countries.