The co-working network WeWork wants to go public after a failed IPO
The co-working network WeWork has announced plans to go public, but it will not resort to a traditional IPO. In this case, management will use the SPAC mechanism. For this purpose a merger was chosen with BowX Acquisition, whose shares are listed on the NASDAQ exchange.
It should be noted that WeWork attempted an initial public offering two years ago, but the procedure failed at the time. In this regard, the company's management has decided to use SPAC, especially since representatives of business from various segments have recently resorted to such a way to become public.
According to preliminary data, after the merger with BowX Acquisition, the value of WeWork could reach $9 billion. That figure is five times the valuation given to the co-working in 2019, when the company made its first listing attempt. Going public could bring the network about $1.3 billion in investments.
WeWork will use some of the proceeds to pay down debt.In 2020, the business suffered a serious ordeal from which it has not recovered yet.  The network suffered a loss of $3.2 billion, which resulted in a comprehensive review of processes and a reduction in capital expenditures. At that time, some staff were laid off, customer rents were reduced, and areas that were not generating revenue had to be abandoned. These actions helped reduce the loss to $49 million.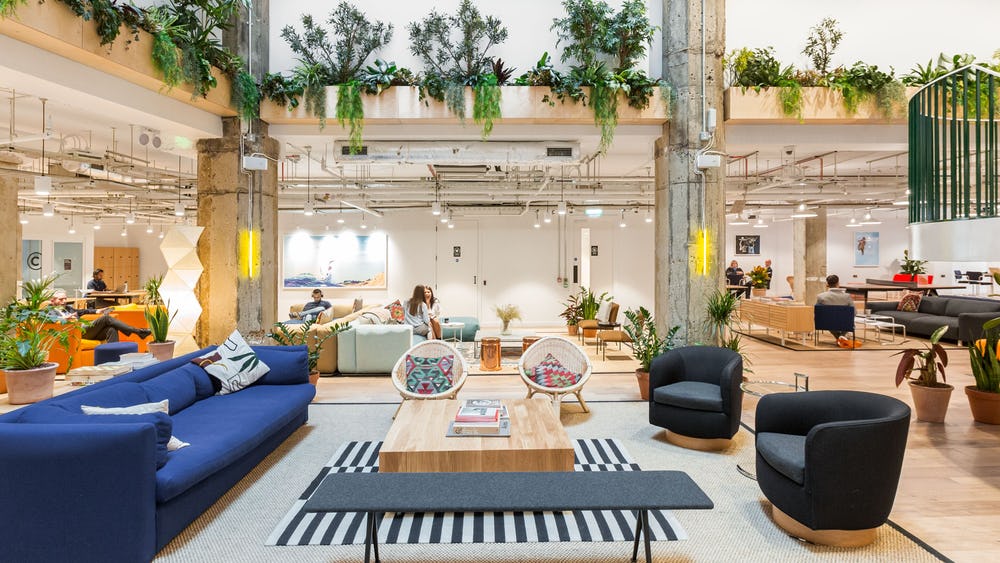 WeWork was created in New York in 2010 by two partners as a space for comfortable work. The business actively developed and expanded, serious corporate clients appeared, including investment bank JPMorgan and Siemens Corporation.
In 2019, the network had 625 coworking spaces in 123 cities around the world. In just one year, the number of facilities increased by 87%. During the same period, WeWork decided to go public, and filed documents with the Securities Commission. A review of the paperwork revealed that the company's spending exceeded its earnings. In 2019, operating losses totaled $1.37 billion, twice as much as in 2018. The IPO procedure had to be postponed, and director and co-founder Adam Neumann left his post. Japan's SoftBank, which was an investor in the network, increased its investment by $1.5 billion and took control of the company's processes. A criminal case was opened against Neuman, he is accused of illegal real estate transactions for the purpose of enrichment. The former executive purchased premises against a pledge of his share in WeWork and then leased the same space to his own company.