AARRR: a new approach to building the sales funnel
One of the key concepts in marketing is the sales funnel. For a long time, it included a clear algorithm of actions through which specialists could influence consumers and sales. Now it is becoming increasingly difficult to attract customers, even if ads demonstrate high clickability, conversion can remain zero. In cases where the classic approach does not work, it is worth using a new tool – the concept of AARRR.
The AIDA (Attention-Interest-Desire-Action) model is considered the traditional concept of customer exposure. However, due to the regular increase in supply and the emergence of complex products, this approach is not always effective. This statement is also true for product promotion through a website, such as a landing page. If you follow AIDA and place the essence of the problem at the beginning of the page, and after placing the solution through a specific product and its benefits, success is practically guaranteed, provided the target audience is prepared.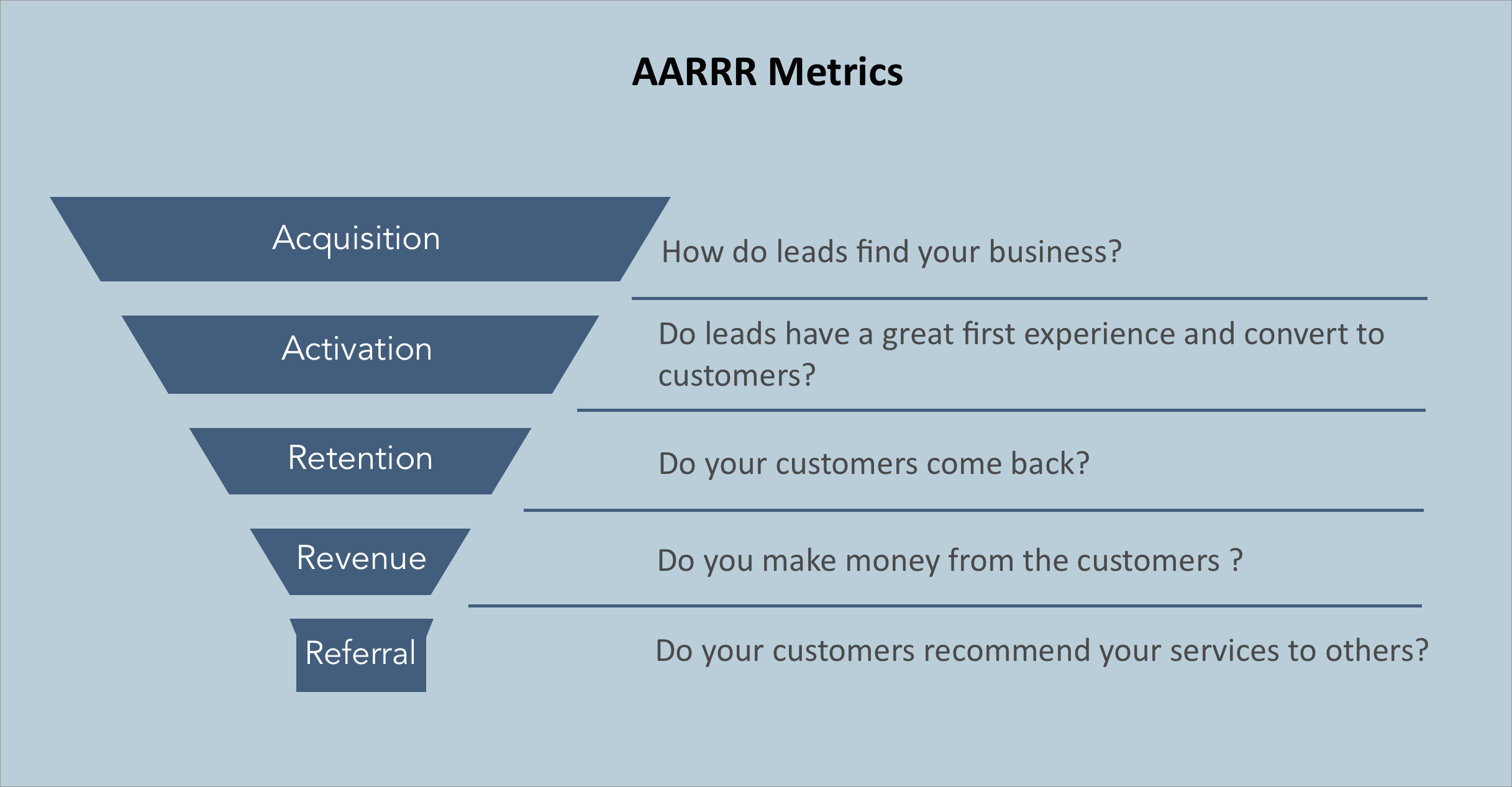 However, there are some niches where this approach does not work, such as in the case of medical products, services, and the B2B segment. In that case, the AARRR model is used, which consists of Acquisition-Activation-Retention-Referral-Revenue. This concept was created specifically for the promotion of startups. This funnel is based on the fact that the audience needs more time to get to know the product, they need to be provided with enhanced information about your offerings. This can be done through increased interaction with the brand itself, increasing trust and loyalty to it. Testimonials and customer stories work well, and in the case of the AARRR model, it's not just about getting the user to make a purchase, it's about getting them to become a loyal customer.
Most often, this approach involves creating separate pages for different activities of the consumer. The user gradually becomes familiar with each of them and makes the transition from one to the other. The first page, the landing page, contains a story about the problem, and in this case, it is written in the first person and has inserts from life. In addition, this page contains testimonials, UTP, and a "buy" button. The second stage is the Bridge Page, which contains a promotional offer and more reviews to reinforce the decision to buy. On the third page, the user will find a block of questions and answers and a form to pay for the product. In addition, upsells are placed here to help increase the average purchase check.
The AARRR concept shows excellent efficiency, but like any other, it requires an individual approach. Do not take ready-made cases from competitors, it is better to develop your own method of creating landing pages and tools to influence the consumer.