What factors influence the growth of the US economy
Experts estimate that the growth rate of the world economy is slowing down and the trend will be observed over the coming year. But not all countries feel the negative impact of global processes. Thus, analysts have brought new results, which confirm the growth of the US economy by 3.1%. The data were presented as part of the government's review of GDP.
Such a picture shows that despite the trade war with China, the state economy is strong and can withstand the crisis. It also gives hope for a positive trend in the coming year.
In the first quarter of the current period, the economy developed, according to previously published forecasts, and exceeded the figures of 2018. At that time, the growth was 2.2%. GDP growth in Q1 2019 is the highest in 4 years.
At the beginning of his presidential term, Donald Trump promised the U.S. economy to grow by 3% or more. Despite good indicators, experts are not sure that the head of state will manage to keep his promise. This is evidenced by the analysis of 2018, when the GDP level gradually declined from 4.2% to 2.2%. Such data was the reason for the crisis forecast, although the fears were not confirmed.
Factors that affected the GDP dynamics were investments in trade relations with other countries, administrative costs and inventories. Consumer spending accounts for almost 60% of the economy, and it grew by 0.9% in the first part of the year. This low indicator is associated with a weakening of stability in the service sector. In comparison, consumer spending increased by 2.5% last year.
Despite the results, the US government is optimistic about GDP prospects. When the budget was approved, the White House relied on a 3% growth rate.
The International Monetary Fund has published its forecast for the USA. According to the results, by the end of the year growth will be at the level of 2.3-2.6%.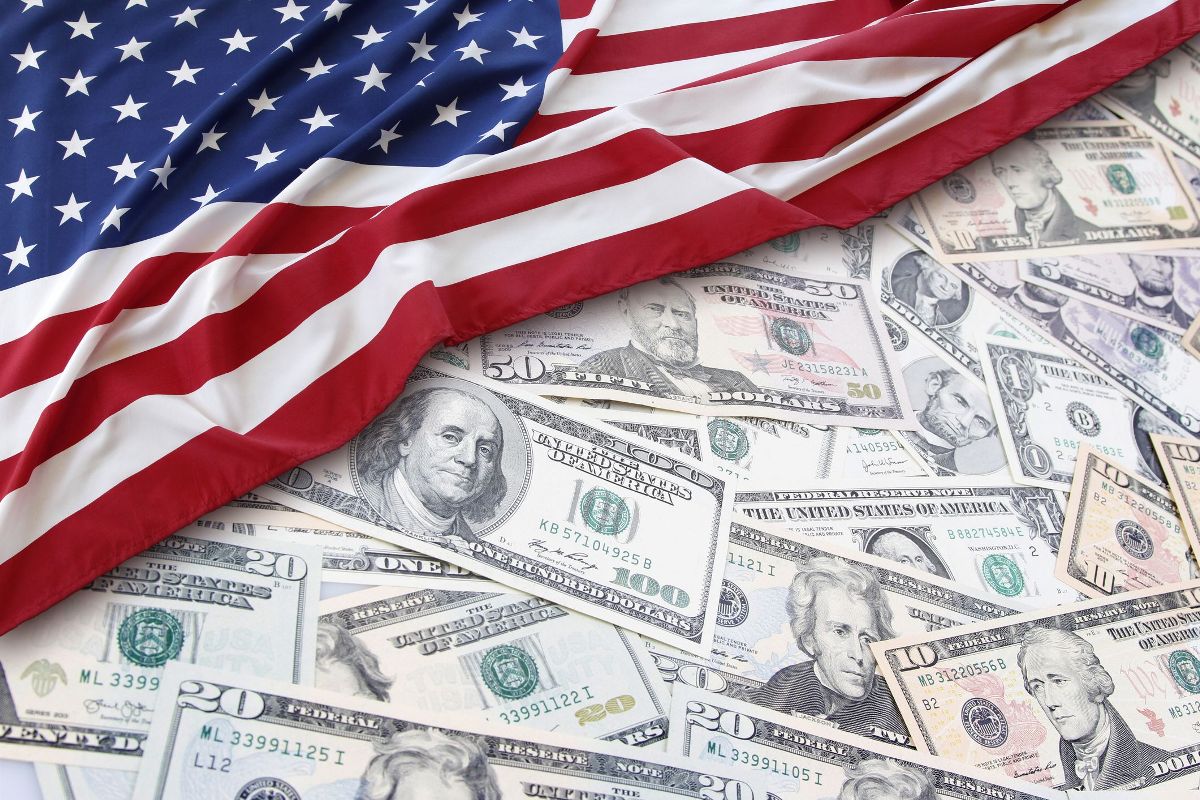 A negative factor for the U.S. economy is the trade conflict with China, but Trump is confident that this situation will not weaken the country's strength.
The Federal Reserve said it will not raise interest rates until the end of this year, there is also a possibility of their reduction. The central bank has imposed restrictions on monetary policy to reduce the risk of economic deterioration. For the Federal Reserve specialists the general trends are rather alarming, but there are no reasons to take tough measures yet.
The U.S. government hopes that economic growth will continue this year and next year, but it is not yet possible to say exactly how high it will be. The dynamics are affected by the foreign policy processes, which have not yet seen any progress.