Consequences of the PRC-US trade war and its impact on stock exchange indices
The upcoming talks between the US and China are creating an atmosphere of tension in various segments. Uncertainty particularly affects stock exchange indices and the general mood of their participants.
In the U.S. stock markets at the beginning of the week the indexes shed 1%. This fluctuation is due to the meeting of representatives of the US and China, who will discuss the settlement of trade conflict. However, many investors are not sure that countries will be able to find a compromise, and their concerns are reflected in the state of affairs on the stock exchange.
As long as the trade war continues, the Dow Jones Industrial Average index is on the decline. By the end of trading on Tuesday it fell by 0.91%, the new value is 26238.16 points. The S&P 500 fell by 1.03%, to 2908.43 points. The Nasdaq Composite index was fixed at 7877.33 points, having lost 0.99%.
The stock quotes of many companies also show negative dynamics. The famous Domino's Pizza chain lost 4.9%. The reason for that was the decrease in profit even less than earlier presented forecasts.
Not the best situation in Boeing Co. Its shares fell in price by 1.45% after the announcement of Southwest Airlines Co. Its union, speaking on behalf of the pilots, sued Boeing Co.
The specifics of the stock market is such that any changes, even for the better, cause fear among investors and lead to fluctuations. This is what happened to Oracle. Its shares fell by 1.3% after the management announced the expansion of its staff and a new strategy for developing and implementing cloud solutions service.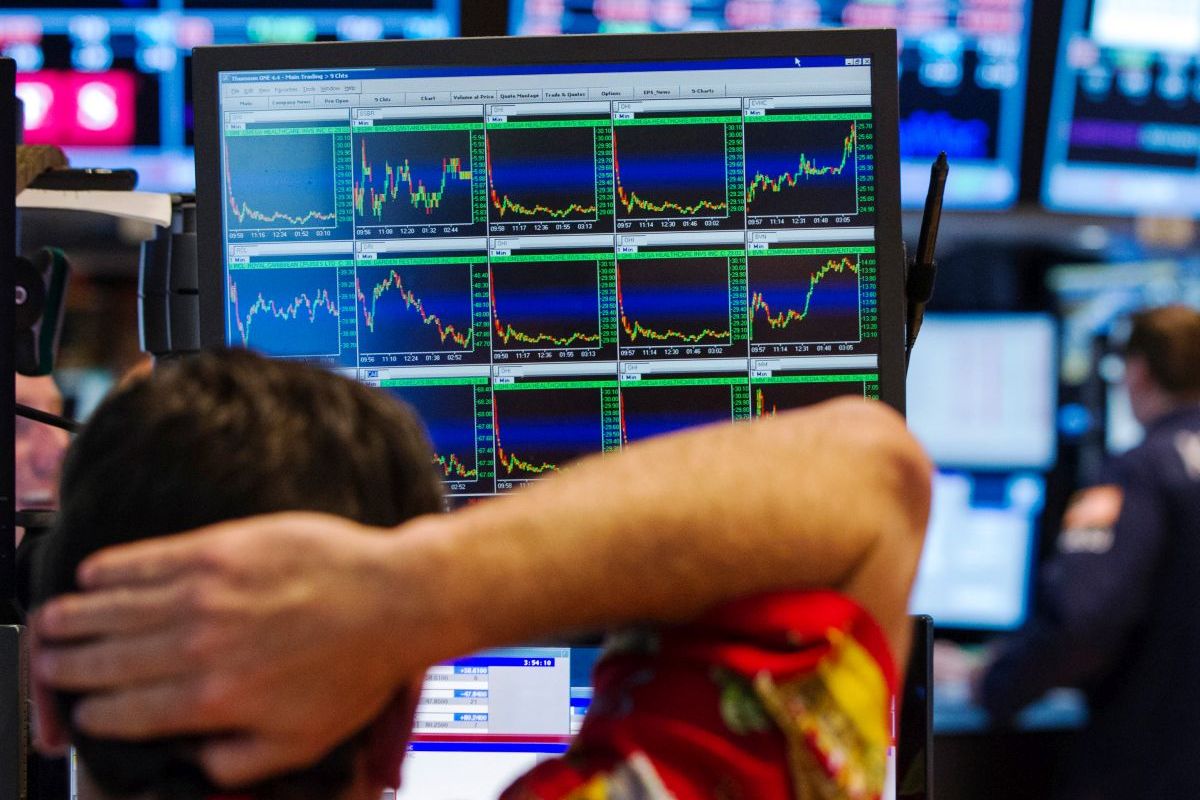 The consequences of the trade war of the powers have affected not only American companies, but also Chinese ones. Thus, shares of Alibaba, China's largest corporation, fell by 2.67%. The value of securities of other companies also fell: JD.com fell by 1.8%, Baidu – by 2.9%.
Negotiations between the US and China are planned the other day, which will shed light on a number of processes. But the stock market cannot recover from the sanctions imposed by Washington, which have spread to many companies from China. The blacklist includes 28 Chinese organizations, which the U.S. government suspects of pressure and violation of rights of various Muslim minorities living in China. The sanctions are directed against major producers of digital technologies and video surveillance systems. Companies that develop facial recognition software have also fallen under restrictions. Among them: SenseTime Group Ltd, Hangzhou Hikvision Digital Technology Co and others.
Being blacklisted means that companies from the United States, which provide various services and sell products to Chinese enterprises, must now obtain a special license. Huawei Technologies Corporation is also under sanctions.